Benefits of Hybrid App Development
2 years ago
Hybrid apps
Hybrid apps offer various benefits and have native qualities and web view experienced via devices native browser. Moulded in native container, they are built from special frameworks that enable the smooth interactions between apps interface and some of Smartphones native features and its hardware. For this to be possible, it requires cross-platform APIs. Any web developer skilled in HTML, CSS, JavaScript can ably create high-quality hybrid apps.
Benefits of Hybrid mobile app development
There are many positive aspects of hybrid app development. Here are top many advantages of building hybrid apps as compared to pure native mobile or web apps.

1. Low cost with ease of development:
Due to unified development of hybrid mobile apps, businesses will not have to spend separately for building multiple versions of apps for multiple platforms. Instead, hybrid frameworks allow developers to build a single version, and write and maintain individual code bases for various platforms. This approach saves significant amount of money for small companies that want to save big and attract more revenue.

Another secret advantage hybrid app development offers is that companies who want to beat other and hit the market first can release the MVP before competitors do. This results in introducing viable solutions much faster, resulting in an absolute competitive advantage.

2. Native experience with simple backend:
Although native app delivers excellent user experience, a hybrid app does provide the most of what native UX offers along with keeping back-end structure simple. You can opt for comprehensive development frameworks to build a hybrid app UX that beautifully connects to device-specific functionalities. This UX remains seamless even while working on fixes and updates across all platforms. Users of hybrid apps experience fluid native feel and no difference as they shift from one device platform to another.

3. Creative ideas meet target audience:
Ordinary web applications do not stay in touch with devices OS and built-in environment. They are not as smart as todays evolved apps and fail to emulate much polished native apps. Hybrid applications are spruce and sophisticated as they cleverly marry device OS with its inherent functionality without much overhead. This enables app developers to think of more creative ideas to do more with hybrid development and capture great attention of target audience.

4. High-speed performance:
So far native apps have set mighty standard in terms of speed and performance. But when it comes to hybrid development, there is no question of speed either. Practically, when making comparison with other mobile development options, hybrid apps are quite faster than mobile web apps or responsive websites.
Since they dont have to rely that much on network communication, a hybrid app is always expected to run quickly on device screen even when there is an ample amount of users.
Twitter, a social media app handles overwhelming amount of traffic every moment, is also an example of how hybrid app development epitomizes performance.

5. Attractive UI/UX designs:

Consistent experience and attractive design are two core elements that drive more users to your app. With hybrid app development, you can be sure your mobile app offers superior UI experience and flawless performance to app users. Due to its un-compromised operation and look on each platform, hybrid apps are more welcome to app store than any other mobile apps. Users don't encounter the problems of observing low performance or loading time when using it on multiple operating systems. This makes it a preferable choice for businesses that seek maximum engagement on both iOS and Android device users.

6. Offline Support:
Offline support of any hybrid app could be one of the most rewarding features for people who:
Have limited data consumption plans
Live in rural or underdeveloped neighbourhood
Have connections that often get interrupted
Are always on the go
Pure web applications could be beneficial to only those individuals who reside in urban areas where high-speed internet access is seamless.
Offline support keeps the users connected to some of their apps features even when they lose network connection.
Consumers living in a fast-paced environment immensely depend on mobile apps that limit number of attempts their apps take to reconnect
In hybrid apps, due to devices API, users can store certain data locally as offline storage, which is useful to those in transit or who frequently lose coverage

7. Hassle-free integration with other apps:
As native apps run only on the same OS, it is challenging for users to make it integrate or work in harmony with other apps. There will be a lack of inter-app interaction. However, hybrid mobile apps break free from such issues. Hybrid apps have power to seamlessly integrate with other apps, which is a great advantage to hybrid mobile app developers who would put little efforts in integration. Also, since hybrid mobile apps effortlessly connect with devices system environment much like native app operations, users wont experience slightest of friction while using hybrid type of apps.

8. Multi-platform support:
Usually, hybrid applications have no limit to how much it can expand and support almost all platforms if they are popular. Its performance across different platforms depends on the framework used to build the apps. Expert hybrid app development companies can create great, interactive hybrid apps that work superiorly across leading mobile platforms. If platform is widely recognized, there will not be any problem getting expected support for newly introduced operating system and its successive updates.

9. Qualified for online marketplace:
Google Play and Apple store follow strict guidelines for the kind of app that can be published in there. App developers must respect these two dominants in the app market since it has enormous amount of global users (nearly 17 billion downloads). Google and Apple are austere in their selection of apps and they tend to welcome apps that are either native or hybrid. You are most likely to receive great number of downloads if you submit your apps to these stores. Of course, no competent mobile app developer will risk not considering these giant stores. This is why it is highly recommended to build hybrid apps that are qualified to appear in online marketplace.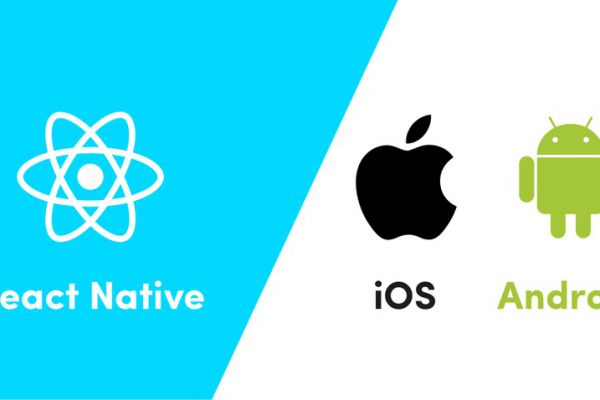 ---
---
No comments yet! Why don't you be the first?