International Standard Website Development Company in Jalandhar Punjab
2 years ago
Want to get your business website developed with international standards of web designing and development? Magna Opus Software Services Private Limited is the best Website Development Company in Jalandhar Punjab that designs and develops websites taking into consideration the visitor's expectations and international website standards. International standards for web designing are guidelines and rules that were set up by W3C (World Wide Web Consortium) for advancing consistency in the website code that makes up an entire web page. Various International Standards are followed by Magna Opus Software Services Private Limited for web designing and web development such as:
Logo at the top: One of the most common design patterns used by website application development companies is placing a website logo on the top left side. This design pattern or international website standard is also used at Magna Opus Software Services Private Limited, a Website Development Company in India because most of the users scan the web pages starting from the top left corner to the bottom right of the page. This means that users mainly gaze more on the left aligned website logo as compared to the centred aligned or right aligned logo.
Main navigation across the top: More than 80% of the websites uses main navigation at the top page of the website (header) making it as a website design and development standard. Placing navigation at a standard location such as the top of the website make websites easier to be used by the visitors thereby resulting in a lower bounce rate. Moreover, the use of top navigation standard in websites by Website Development Company in Jalandhar helps in higher conversion rate and more pages per visit.
Slideshow at the homepage: According to research, more than 30% of the websites uses slideshow at homepage with a rotating arrangement of messages as well as images. The benefit of using this international website standard is that it helps in increasing user engagement. Moreover, use of such international website standard incorporates much information at less space.
Search bar at the top: Search bar is one such feature of a website that is used by the users for searching for any specific information which in turn provides the desired results going through the entire website. Depending on the size of the business website, there might be a number of pages or posts for people to read. However, it becomes hectic for the users to read every post or content of all the pages to find the desired information. So here's when the use of the search bar comes into play. Due to this reason, a search bar at the top is set as an international website standard that is used by Magna Opus Software Services Private Limited Jalandhar as well.
Responsive Web design: A responsive website design not only helps to provide the best user experience across different devices but also helps to monitor the website analytics easily. Different website designs for separate device screens involve monitoring of different web analytics. However, with responsive web design international standard website development companies can have an eye on more than one web analytics at the same time.
For your business website to be more reliable, secure, usable and functional, it must meet the international standards of the W3C. So what you are looking for? Reach out to Magna Opus Software Services Private Limited Jalandhar Punjab and get your business website developed with aforesaid high-quality International Website Standards.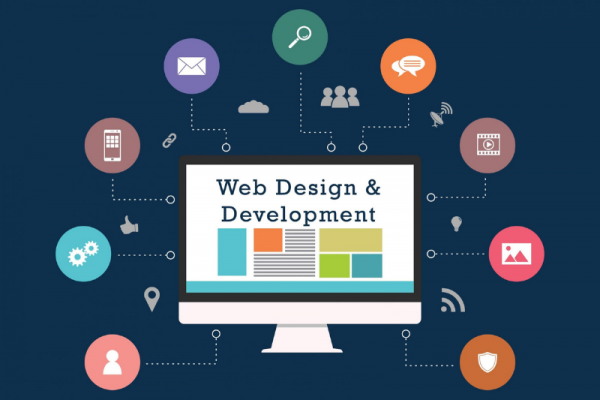 ---
---
No comments yet! Why don't you be the first?