How to Boost your Business with a Mobile Application?
2 years ago
Do you want to stay ahead in your entrepreneurial journey? If yes, you must seek for the best Mobile Application Development Company in India or other countries to get your mobile application developed for the business services or products you deal with. At present, Mobile applications account near about 88% of mobile media time while only 10% of the time is spent by users on websites. This shows that mobile applications present a plethora of business opportunities by acquiring an ever-increasing smartphone user base. Various businesses are hiring mobile app service providers for building feature-rich as well as visually appealing mobile apps for their businesses.
Here are some of the ways you can boost your business with the help of mobile applications:
Building a database of clients or prospects:
Mobile apps are one of the best ways to build a database of clients or prospects. Whenever a mobile app is downloaded by a user for asking a question about the services being availed or for making a purchase, you get an additional channel for gathering information about that user. However, you need to always ask permission first, before collecting the information from any user. Hence, such information can be used for targeting customers by making recommendations and through ads based on their previous purchases. The data collected from the users through mobile apps is considered to be highly valuable for businesses who want to know the type of content optimal for their target audience as this will lead to more relevant buying and fulfilling customer expectations.
Making brand more human: Mobile Apps can help in adding a channel for customer service. Business organizations are perceived to be more real to users who provide an easy way to connect with their users. With the increased connection to the customers of your businesses through mobile apps, you can make your brand more human. This is because mobile applications allow businesses to resolve their queries and make them aware of the offers or discounts being provided. Moreover, business mobile apps provide an online platform to the customers for interacting directly with the company and provide suggestions about the services they want to avail.
Enhancing accessibility: Mobile applications are easily accessible by the users and customers feel more secure to avail products/services online and interact with business or brand in a mobile-friendly environment. Moreover, if customers are satisfied using your business app for making an online purchase of goods or services, they will suggest your business app to others as well. Hence, this gives a way to stay ahead in this competitive digital way and boost your business.
By providing personalized marketing: Mobile applications can help businesses to engage customers more efficiently through push notifications. Businesses can provide personalized offers through push notifications on the basis of the customer's preferences. Moreover, loyalty programs can be designed using mobile apps by businesses for providing reward points or coupons based on the purchasing frequency of the customers. This is because loyalty programs through mobile apps help in facilitating repeat sales and helps in customer retention that leads to business growth.
Times have truly changed and hence it has become highly imperative for the business to quickly adapt the technological developments such as by making their business services available to their customers through mobile apps. So, get your business mobile app developed from the best Mobile Application Development Company in India or from any other country and boost your business within a short time span.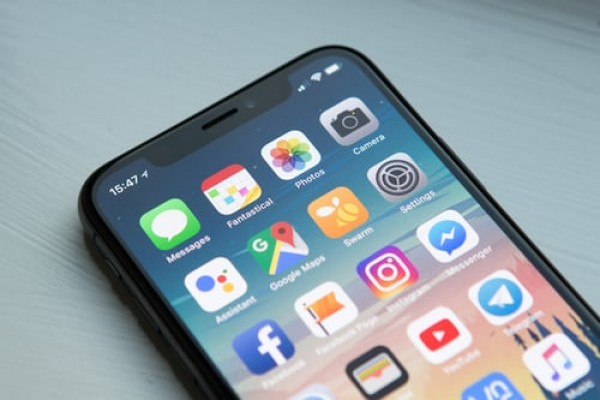 ---
---
No comments yet! Why don't you be the first?