Top 5 Reasons to Use React Native Mobile Application Development
2 years ago
All users in this digital era want quick information and various businesses also want to provide a better mobile application experience to their users. One such framework used for Mobile Application Development in India and other countries that incorporates the functionalities of other native applications is React Native. It is an open-source framework used for the mobile application development introduced and developed by Facebook. This framework is used for developing applications for Web, iOS, Android and UWP which enable developers to use React which is a javascript library along with the native capabilities of the native platform.
React Native has acquired significant popularity among the community of developers as it is considered as the native version framework associated with JavaScript library. Moreover, its additional features make this framework as the future of application development.
Various well-renowned companies have already taken a step further to use this framework and have achieved success worldwide. These companies UberEats, Skype, Facebook, delivery.com, Pinterest, Instagram, Bloomberg, Tesla, Vogue and many more. Here are some of the reasons due to which you should also use React Native Mobile Application Development in your company to have more exposure and greater reach to your potential customers:
Compatible with cross-platform:
React Native has Application Program Interface which is compatible with the cross-platform which means that each component will work on both the platforms including iOS and Android. Using React Native, complete applications can be developed which appears to be native without writing a platform-specific single line of code.
Another major reason to use React Native in your mobile application development company is that it includes a large number of contributors who are focused to make the projects more effective. Along with this, React Native acquires a large number of programmers who work collaboratively and constantly to fix bugs, feature enhancements and make it user-friendly.
React Native has the ability to boost productivity and reduce the development time by introducing Hot Reload which allows developers to keep the application running when the new versions are under implementation. Therefore, you must use this framework to increase your business productivity and reduce the development time of mobile application developers.
Include two major ecosystems:
Two different ecosystems that are covered by React Native are Android as well as iOS. As the development associated with these two platforms is challenging as well as tough, hence the development of native apps for them is considered to be of great beneficence.
React Native uses the User Interface library which is created by Facebook to make the code efficient to execute ReactJS. Moreover, the "Live Reload" feature of the react native mobile application development allows developers to operate even when then code is under modification in real-time or while the application is loading.
React Native has the ability to reduce the workload by 50% and thereby increase the efficiency of the apps by providing the above-mentioned benefits; hence due to all these reasons you must use React Native framework for Mobile Application Development in India and other countries as well.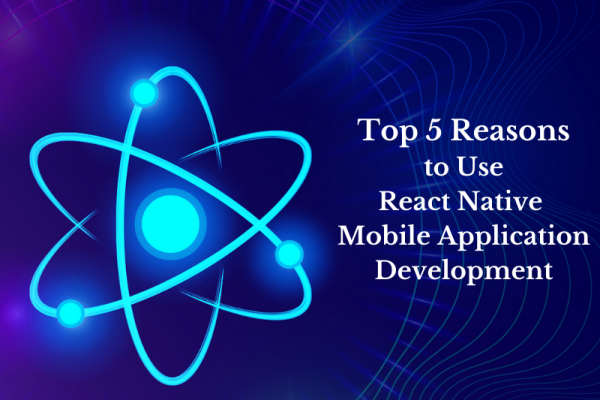 ---
---
No comments yet! Why don't you be the first?