Strategies Followed by Social Media Marketing Company in Jalandhar
1 year ago
Are you contemplating ideas to implement a strategy for your social media marketing company in Jalandhar? Good! Now all you have to do is to go through the following guide of SMM strategies that will help you to augment brand awareness or inbound traffic and provide better customer satisfaction of your business services.
Creative Social Media Marketing Company in Jalandhar
Magna Opus Software Services Pvt Ltd is the most creative and dominant Social Media Marketing Company in Jalandhar that follows some of the listed social media marketing strategies to help their business associates in increasing their brand loyalty and generate online traffic.
A chatbot is one digital tool that can resolve your customers' queries and communicate with them without the potential requirements of any human intervention. Such a tool can help in providing customer services 24X7 which in turn can make marketing of your business more targeted. So start integrating an AI-based Chatbot into your social media marketing strategy to make customer interaction more comfortable.
Create an efficient Content Marketing Strategy
For a long time, one of the most prominent forms of marketing is content marketing. Businesses that link quality content with an appropriate posting schedule and adequate frequency of posts are outwitting their competitors in this digital world. If you want to bring the right customers at right time to your business then you need to post high-quality SEO content. In addition, a content marketing strategy will help you to establish a leading Social Media Marketing Company that will attract an organic audience to your website.
Create images for Pinterest
One of the most widely used social media platforms with more than 100 million active users per month is Pinterest. If your business is associated with art and craft, photography, food or a related field, then Pinterest is a platform where you should spend your time. The use of such a social media marketing strategy will help you to run ads and promote pins which will increase your brand authority.
Build user profiles at relevant channels
Social media platforms have become a go-to window for various individuals in order to expand their business and increase their customer base. Therefore, if you also want to engage potential customers towards your business services then you can acquire services of best social media marketing company in Jalandhar that can create profiles on different channels or social media websites/apps for your business such as YouTube, Facebook, LinkedIn, Twitter, Instagram and many more. This would consequently help you market your services or products among targeted customers and build the credibility of your brand.
Set KPIs and other important metrics
A social media marketing strategy needs to be data-driven and one should focus on Key Performance Indicators (KPIs) that align with business goals. Some of the KPIs that marketers should give importance include post reach, number of clicks on content or account, user engagement, most used hashtags, and organic and paid likes. By setting KPI you will be able to track and measure success in the era of digital disruption.
By implementing the above-mentioned strategies in your Social Media Marketing Company you will not be able to compete with well-established brands but will also be able to make informed decisions that will give better results.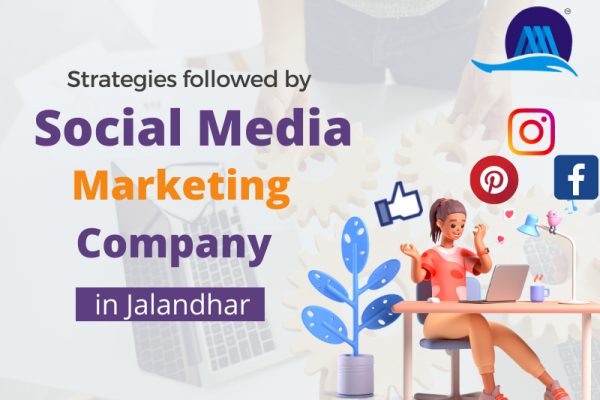 ---
---
No comments yet! Why don't you be the first?