Tips for Software Developers to Balance their Work-Life Effectively
1 year ago
Whenever one hears the name of a software developer, one question arises in everyone's mind that is, "do software developers have any social interaction on the job?" Do programmers get to talk to other colleagues at work and balance their work-life efficiently or do they just sit in front of their systems all day? In reality, software engineers do spend most of their time in front of their systems; however, they can have a lot of social interaction with their colleagues at work and can also balance their work-life effectively.
Improving work-life balance can be challenging but it is highly important for all as it helps in reducing stress levels and risks of burnout to some extent. In addition, it has been found that employees who balance their work-life effectively are more likely to be happier at the workplace which in result helps in enhancing their performance, commitment and productivity. So, let's explore the best tips by which software developers can balance their work-life effectively:
Set specific working hours:
At most of the workplaces, employees overwork in order to meet project deadlines. This happens in most industries and professions especially when we talk about the IT sector. One of the best ways by which employees in the IT sector can improve their work-life balance is by setting specific working hours and using that most productive time wisely. Along with this, one must give a daily update about their work to the project manager so that your work can be managed in specific working hours more efficiently the next day.
If someone is having strict work schedule, it is easy to get equipped with the urgent tasks that might take your extra working hours. Continuing pending work the next day isn't always easy so making post-work plans for the end of the workday can be a good solution. Planning your entire work schedule can also help you to get time for yourself as during lunch break you can plan to have a get-together with your colleagues/friends as well. Also, it is always advised to notify your manager or team members about the time when you cannot be accessible due to personal activities. This in turn will help to ensure that your team members respect and understand your workplace limits.
Your overall mental, physical and emotional health should be your main concern and if you are struggling with anxiety then just think about the therapy that would benefit you and make those therapy sessions part of your daily routine. Prioritizing your mental health does not always mean that you should do heavy workouts it can be as simple as daily mediation. So prioritizing your health first will help you make a better person as well as a better employee at the workplace. Keeping in mind the significance of physical and mental health, one of the best software development company i.e. Magna Opus Software Services Pvt Ltd has developed a mobile app "Yes Mam – Household Chores Distribution" to that help people stay fit by doing household chores.
Therefore, by following the above-mentioned tips, software developers can improve their work-life balance which will help to increase their productivity, be happy and less stressed at the workplace. Apart from this, by improving work-life balance employees can reduce instances of absenteeism and sickness that affects their overall growth at the workplace.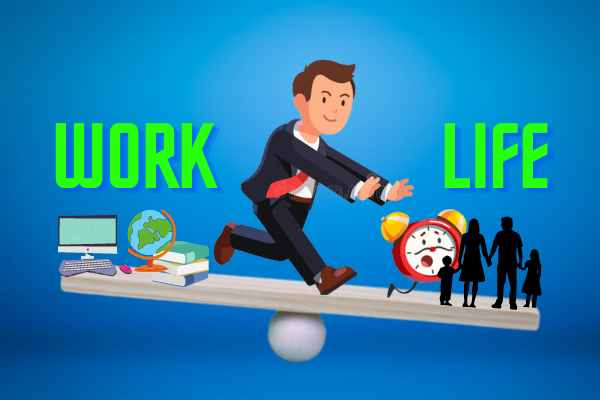 ---
---
No comments yet! Why don't you be the first?