Imperative Characteristics for a Rewarding Business Mobile Application
2 years ago
Do you want your business to succeed and engage more customers online? Magna Opus Software Services Private Limited is one of the most promising Mobile Application Development Company in India that can help you to enhance your customer reach and take your business to next level. Since more users than ever use smartphones as their primary devices, a well-designed mobile application is must for your customers to be able to shop with and interact with your company round the clock. A well-designed and developed mobile application not only help users to acquired desired services, complete transactions and contact your business but also help them navigate the interface easily. Here are some of the most imperative characteristics or must-haves that need to be included in a rewarding business mobile application:
Display customer's names or easy to register/login process: Successful mobile application developers know that personalization is the key to make users feel special, hence including a quick account registration feature to collect customer's name is one of the best ways to make your customer feel connected to your business. Account Registration and Login are two features of mobile that are hassle-free and efficient to be used by the customers and also these features help them to personalize their account dashboard.
Product or service Display with easy navigation: To improve your conversions in order to get more customers towards your businesses you need a mobile app in which trending or latest product/services are displayed on the main page. Whether you deal with an e-commerce business, food delivery, or any other business, displaying your business services on the main page will definitely work well for those users who do not prefer to go through hundreds of products/services in your products/service list. Hence, such a quick selection from your featured products/services at the homepage will be quite helpful for the customers that will also help you to increase the number of visits of the users to your business app.
Battery Preservation: Another must-have feature that a rewarding business mobile application should have is battery preservation. Battery drain occurs due to screen brightness and high-end features of mobile applications and such issues are significant to be taken into consideration. This is because the end-user cannot sustain the life of their device and other important features available in your business app go to the wayside. Therefore, a solution must account for battery preservation that makes sure prolonged use of the mobile application.
In nutshell, if all these above-mentioned features are included in your business mobile application then it will not only help you to provide an enthralling experience to your customers but also help you to enhance your customer reach. While developing a mobile business mobile application it becomes important to take the same level of care that has been taken to establish business right up to the highest point. Hence, with the utmost care, various business mobile applications are developed by Magna Opus Software Services Private Limited which is one of the best mobile application development company in India. So what are you waiting for? Reach out to Magna Opus Software Services Private Limited and get your business mobile app developed by an experienced and skilled development team.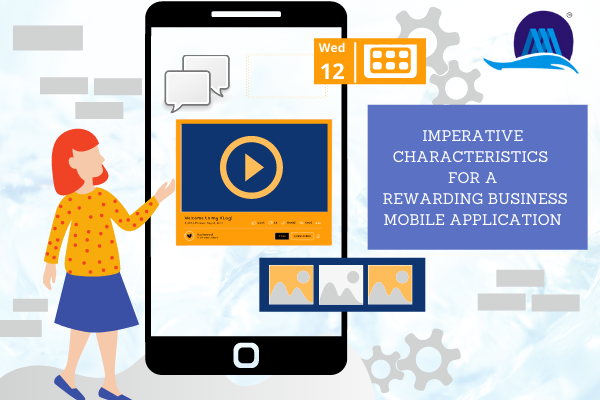 ---
---
No comments yet! Why don't you be the first?