Most Common Mobile Application Development Mistakes to Avoid in 2022
2 years ago
Mobile Applications are gaining significant traffic and attention these days as they help businesses to generate high revenue. According to the recent study, nearly 4 million mobile applications are available online at Google Play Store and App Store and this number is expected to only grow in future. It's a fact that not all software apps get the desired success among the users. But have you ever wondered why some mobile apps fail to appeal to users?
By having a closer look at the mobile application development industry, it has been identified that most of the mobile apps are discarded after first use. It happens mainly due to the common mistakes made by mobile application developers; hence to make your mobile app gain a competitive edge, here are some of the most common mobile application development mistakes that need to be avoided by mobile app developers in 2022:
Lack of systematic logical flow of the app: One of the most critical mistakes made by mobile app developers is the lack of proper and systematic display of screens. To let users stay connected with the business mobile apps, developers need to display organized logical paths that will help users to avail desired services or information relevant to their needs.
Not releasing updates timely: It becomes highly important to release the mobile application updates on time in order to make it error-free because mobile application development is a continuous process and after developing a mobile app, it needs to be maintained and updated regularly. Mobile application developers need to assess the performance of the app at regular intervals of time.
Lack of proper app testing: Lack of proper mobile app testing before its launch can lead to its failures. This is another one of the most common mobile application development mistakes made by mobile app developers in urgency to meet the project deadlines. Mobile app developers need to test the app on different devices, platforms and versions before handing it over to the client.
Compromising security standards/data: Security is the primary consideration of the software that needs to be undertaken by the mobile application developers. Security mistakes made by mobile application developers might allow attackers to access sensitive information of the users such as bank accounts, social accounts, etc. Saving sensitive data in device memory, improper encryption are some common mistakes made by mobile app developers with respect to mobile app security.
By being aware of the above-listed most common mobile application development mistakes, software developers will help you create successful and top-notch mobile applications that will become a reliable source of revenue you would have ever dreamed of. Hence, always make sure to test the mobile app before its release, ensure proper security standards are met, and updates are done in app on a timely basis.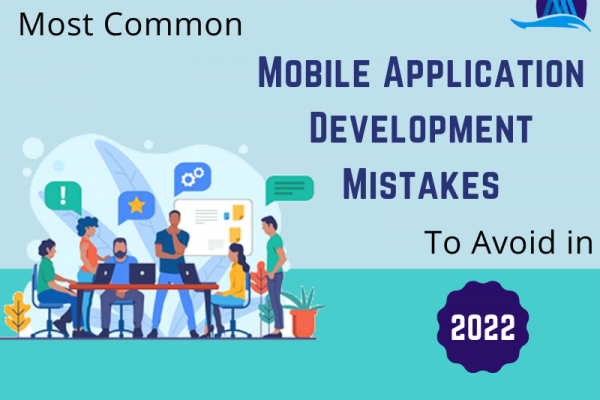 ---
---
No comments yet! Why don't you be the first?